Why Play Inline Hockey?
---
---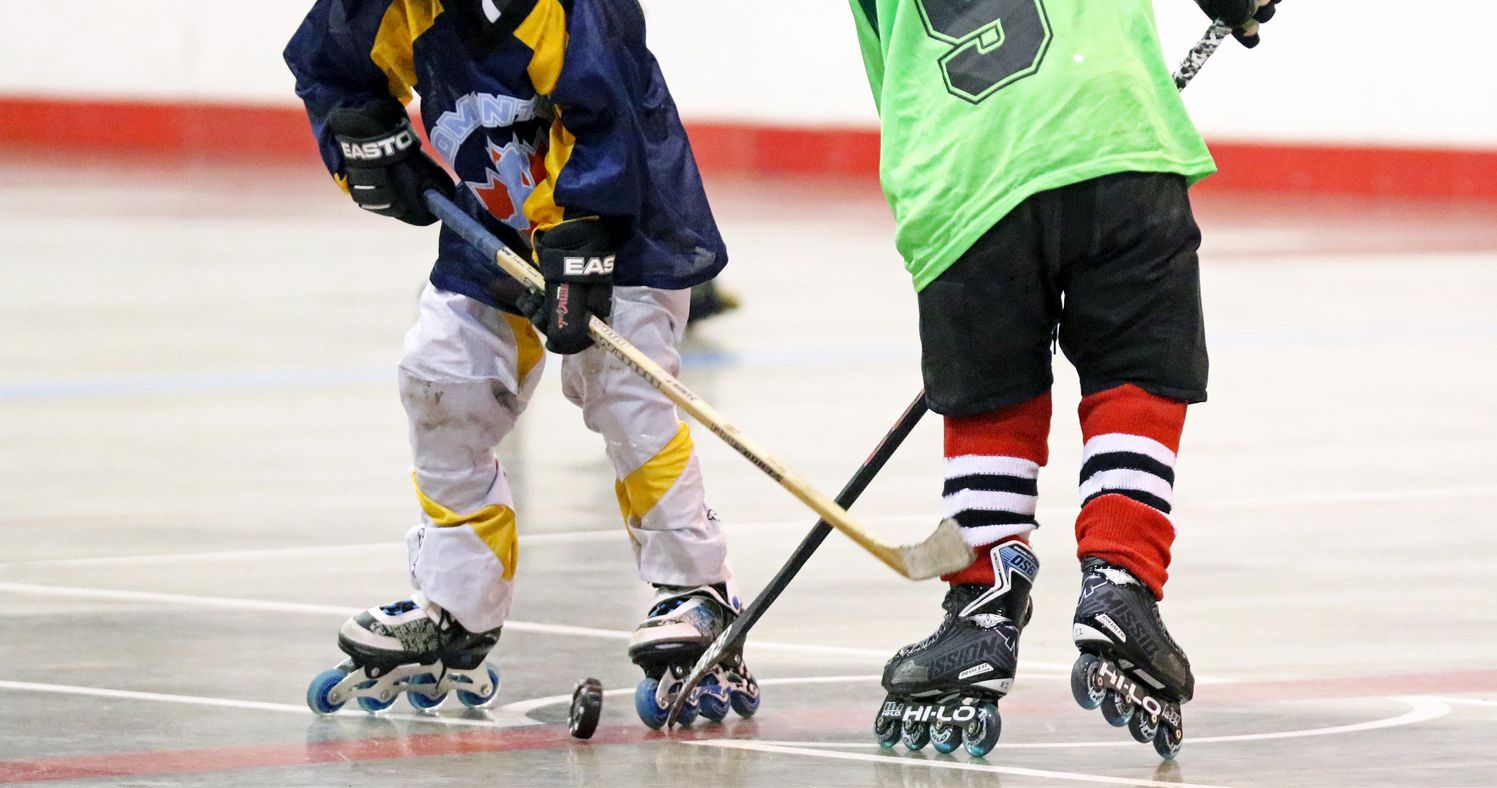 ---
Why Inline Hockey
Inline hockey or roller hockey as it is called is 90% the same as ice hockey. It requires all the exact same fundamentals, and they directly translate because they are the same motor functions. Not only are the skills the same, almost all the equipment is the same except for a different pair of skates being required. Skating, passing, shooting, stickhandling, and teamwork are all the same. If you could only watch a game from the ankles up it would be hard to even tell the difference. Teams skate 4 on 4 instead of 5 on 5 giving more space for players to get around and with less opposition.
What does inline offer vs playing Ice Hockey all year round
You don't have to look very far into sports medicine to see the argument around "should kids play the same sport year round". Roller hockey offers an advantage in that while it is technically a different sport the fundamental skill development transitions between the two seamlessly.
One of these advantages comes from the use of different muscles and hip movements in inline skating. Inline skating doesn't stress your groin and your hip motions from when you're digging into the ice and trying to stop and start. Players also don't have the same ability to glide in inline which promotes more active skating and endurance building. This in turn leads to players experiencing increased stamina when transitioning back to ice hockey.
Roller Hockey is a well-established sport with plenty of players crediting their success to Roller Hockey. Dylan Larkin, Dylan Strome, Jack, Luke (Drafted NJ Devils), Quinn Hughes and Kyle Connor, all players in the NHL, were players who grew up playing Roller Hockey. Most notable is Patrick Maroon who to this day stays actively involved in Roller Hockey with his son Anthony playing Roller Hockey in the off season, and Patrick coaching his team at tournaments. In an interview Patrick Maroon stated that roller hockey helped him develop his hands, vision and create the ability to slow down the game of ice hockey.
There are several local examples of high level ice hockey players playing inline hockey as well. Looking no further than 2017 WHL first overall draft pick Kaiden Ghule (Now with Montreal Canadians) from Sherwood Park in an interview with the Prince Albert Raiders said "I've been playing it (inline) since I was about 11, just because it's so fast paced and high intensity."
Why Edmonton Inline
One thing that sets Inline apart here in Edmonton is the ability to play with your friends. Kids make friends in Ice Hockey but as they develop, and skill levels can separate them into different teams, and they stop being able to play together. We promote play with your friends. Build your own team, bring your group back together and have a blast. We do a tiering tournament to start the year to ensure teams play against like skill teams once the season starts, and we re-tier half way through as we know some teams will improve dramatically from where they start.
We also allow single player registrations and encourage it, or just you and one friend you want to play with. No problem, based on your skill level we will form teams of similar skill players.
Parents benefit from Inline Hockey too! Rarely play on weekends and almost always set game nights. Not in cold arenas and games are fast. 1 hour total, no wasted time watched a Zamboni go round and round.
Not to be overlooked is the affordability. We want inline hockey to be accessible to all players and families. $225 to $420 for youth player registration. Including jerseys (and a discount if you want to bring your own jerseys). Compared to spring hockey in Edmonton at $750-$1600.