Minor Hockey off season Roller Hockey Player Development Program
---
---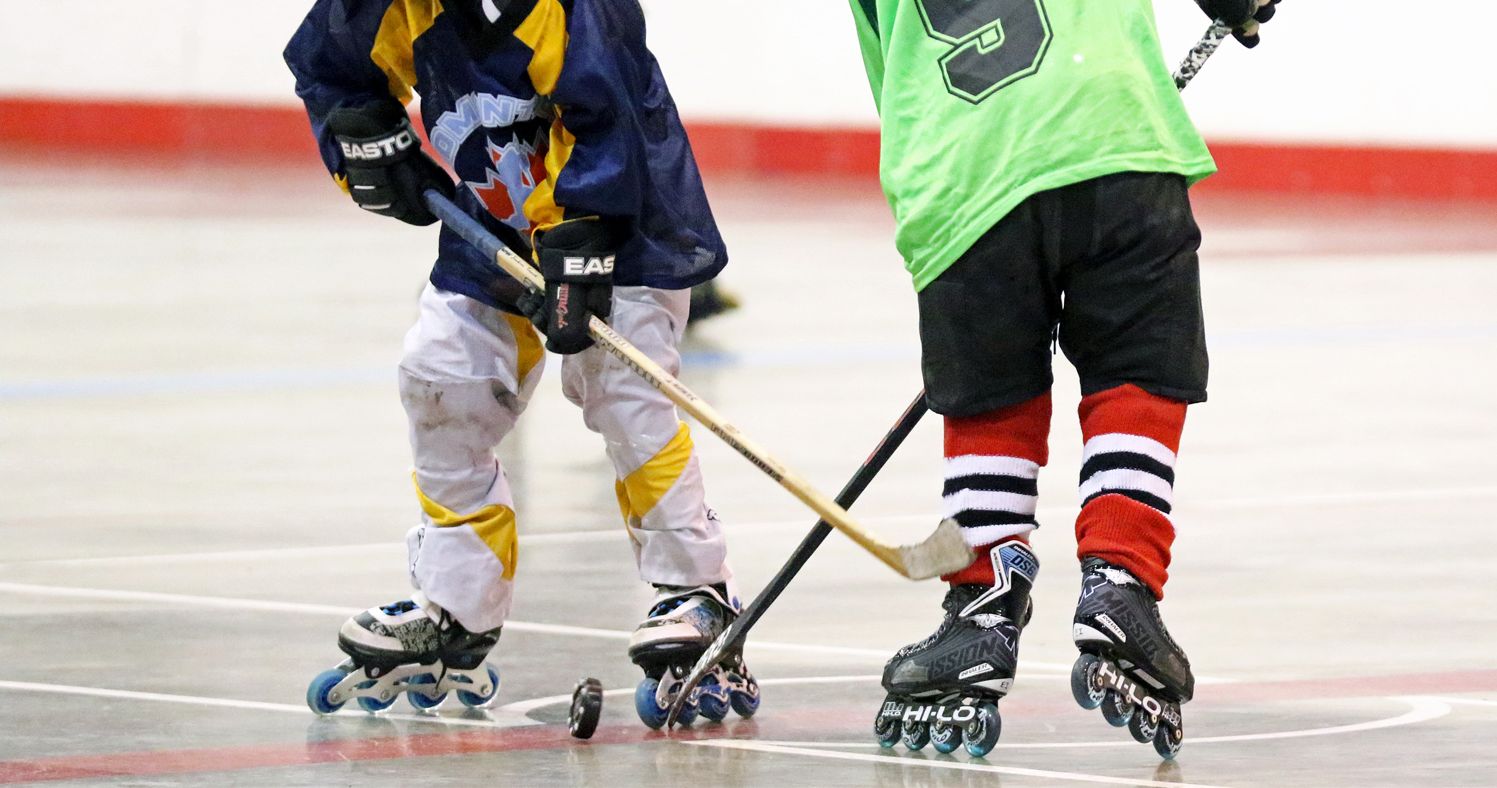 ---
Why Inline Hockey
Inline hockey or roller hockey as it is called is 90% the same as ice hockey. It requires all the exact same fundamentals and they directly translate because they are the same motor functions. Not only are the skills the same, almost all the equipment is the same except for a different pair of skates being required. Skating, passing, shooting, stick-handling, and teamwork are all the same. If you could only watch a game from the ankles up it would be hard to even tell the difference. Teams skate 4 on 4 instead of 5 on 5 giving more space for players to get around and with less opposition.
What does inline offer vs playing Ice Hockey all year round
You don't have to look very far into sports medicine to see the argument around "should kids play the same sport year round". Roller hockey offers an advantage in that while it is technically a different sport the fundamental skill development transitions between the two seamlessly.
One of these advantages comes from the use of different muscles and hip movements in inline skating. Players don't have the same ability to glide in inline which promotes more active skating and endurance building. This in turn leads to players experiencing increased stamina when transitioning back to ice hockey.
Roller Hockey is a well established sport with plenty of players crediting their success to Roller Hockey. Dylan Larkin, Dylan Strome, Jake Virtanen, and Kyle Connor, all players in the NHL, were players who grew up playing Roller Hockey. Most notable is Patrick Maroon who to this day stays actively involved in Roller Hockey with his son Anthony playing Roller Hockey in the off season, and Patrick coaching his team at tournaments. In an interview Patrick Maroon stated that roller hockey helped him develop his hands, vision and create the ability to slow down the game of ice hockey.
There are several local examples of high level ice hockey players playing inline hockey as well. Looking no further than 2017 WHL first overall draft pick Kaiden Ghule from Sherwood Park in an interview with the Prince Albert Raiders said "I've been playing it (inline) since I was about 11, just because it's so fast paced and high intensity."