Team Alberta 2003 Does It Again
---
---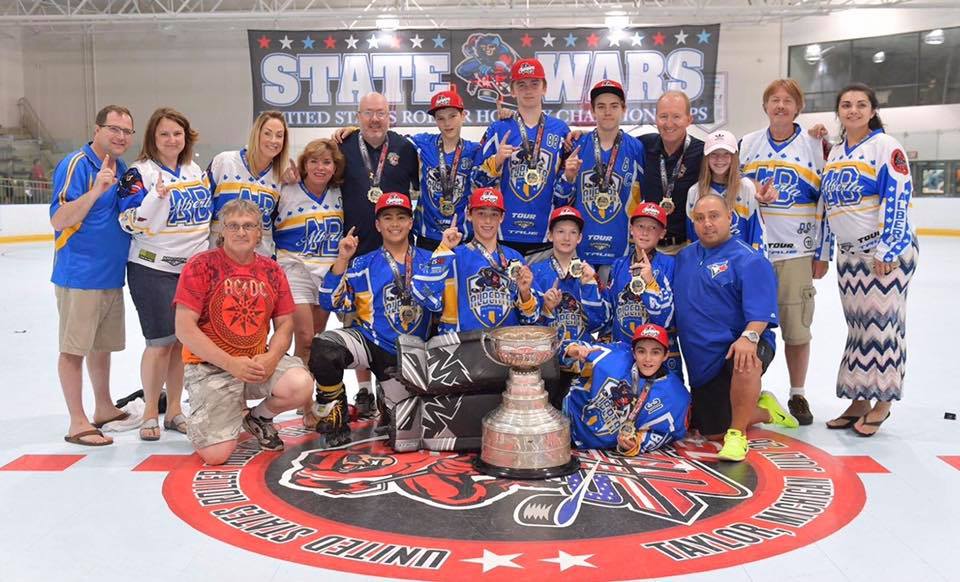 ---
July 26-29, 2017. Taylor Michigan, where many of the greatest youth roller hockey players in North America and the world would come together. Michigan, the hotbed for roller hockey and the home state of the perennial power, Team Michigan. Where the young men of the 2003 Team Alberta would have to come together like no other team, to win Back-to-Back AAA North American Championships.
This year's Team Alberta roster came together with three new faces. #23 Xavier Sarmiento, if the puck was along the boards, have your stick on the ice and get ready … he didn't lose battles. #36 Tyler Michalchuk, who would play wherever and whenever and would prove to be fiercely focused when the game was on and a sponge to coach. #88 Conner Ellis, who had the smarts, hands and wing span where he could be leaning against one set of boards and get stick on puck on the other side of rink. A man who would play through any pain.
The veterans returning for their third campaign: Our speedster #7 Caelum Dick, our leader and captain #8 Jaden Smith, and #31 our shutdown tender Kaidn Strome. Players in their fourth campaign: our assistant captains and stalwarts for our defense: #11 Michael Jensen defense first and puck mover, #19 Payton McDonald-Corea our D1 and big man on defense. Five veterans who were already AAA North American Champions from Fort Wayne in 2016. Players who had seen the bright lights, who knew what it took, players that knew the battles that were to rage ahead.
State Wars 13 would have a record 320 teams converging on the Taylor Sports Complex for two weeks over the last part July and early part of August. In the 2003 AAA/AA division, thirteen states and provinces would be represented and every one of the strong big names were there. And our back-to-back path would have to go through every one.
Back-to-Back. It was our goal from the moment we started to bring the team together in May, to do something special. Something that is very rarely done at a high level. Back-to-back AAA Gold. A first for an Alberta or Canadian team in any division.
This team did not have the easy road to the championship. Through the pool and playoffs they played the #1, #2, #3, and #4 AAA seeds. With one of the toughest draws in the division, a goals against average of 1.43. Defense does win championships but thank God for our scorers.
They say it is harder to repeat than to win a championship. I never realized how much harder and for many reasons, but in the end these champions continue to raise the bar of their game and desire to win.
This team is now in very elite and select company winning AAA Back-to-Back Gold. Time will determine their place among great teams in youth inline. Time will also tell if there is another chapter to write.
AAA Gold. Congratulations men. It's special. It's deserved. Again it's yours. Forever.
Kirk Jensen
Coach of Team Alberta 2003