DROP-IN ROLLER HOCKEY
---
---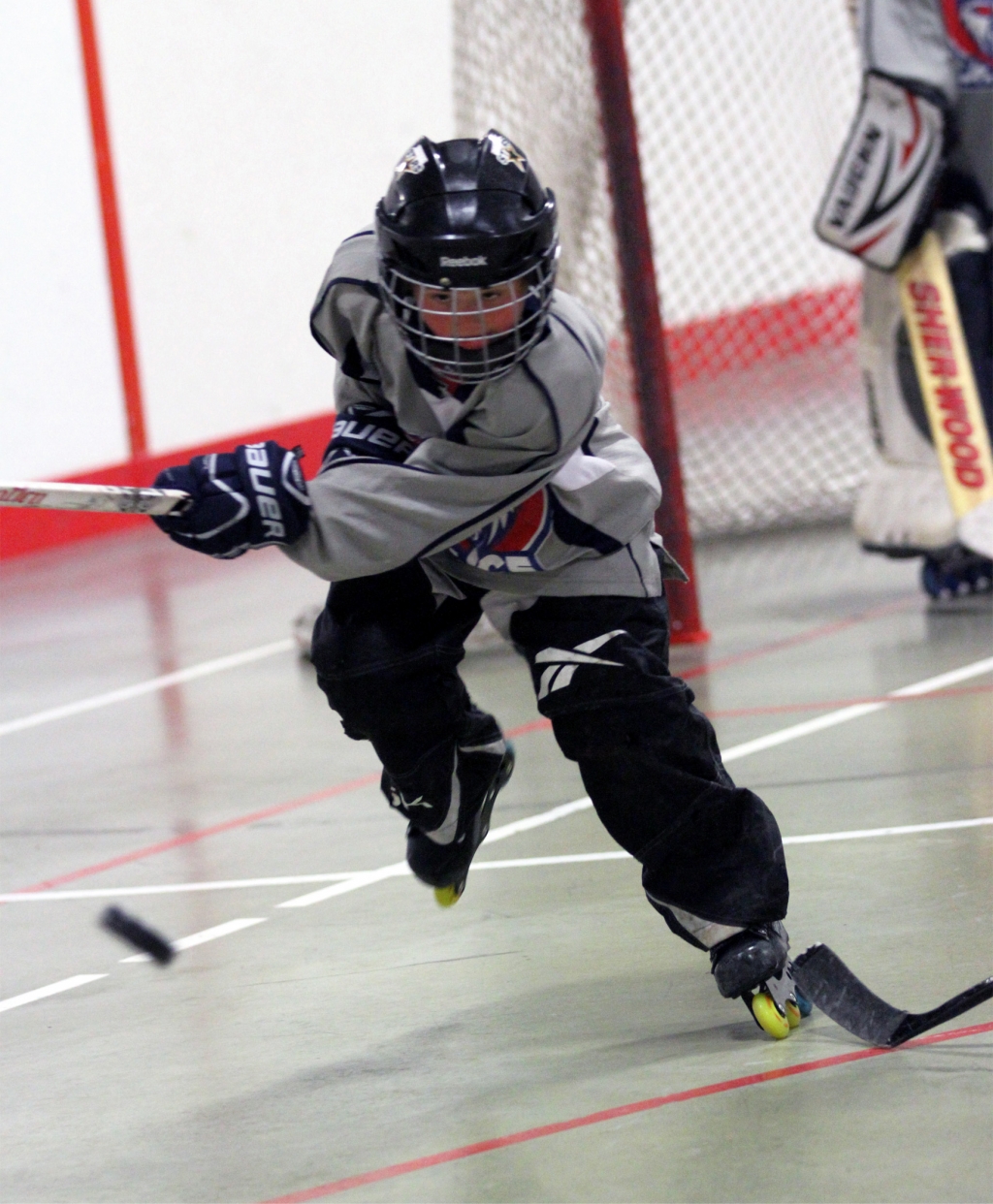 ---
Sessions will run from 5:45 PM - 6:45 PM on Tuesday or Thursday night and all sessions will be held at the East Soccer Centre. Play dates begin on November 13, 2018 and end for the Christmas break on December 20, 2018. The sessions will start up again January 10, 2019 and end on March 21, 2019.
Registration cost for the 15 weeks of roller hockey will be $160.00. Fees must be paid with fees paid prior to November 9, 2018.
Included in the registration cost is 15 inline skates times, Jersey, puck, and game officials.
Registration is limited to the first 35 registrants in each age group. Late registrations will go on a waiting list. If sufficient numbers register we may be able to run other nights of the week.
IMPORTANT INFORMATION:
BIRTH YEAR 2002, 2003, 2004
Dates of Play: Nov. 13, 22, 27; Dec. 6, 11, 18; Jan. 10, 22, 31; Feb.5, 12, 19, 28; March 5, 14, 21
Registration now open at:
https://www.rampinteractive.com/registration/v3/default.aspx?c=6dc86a654d60